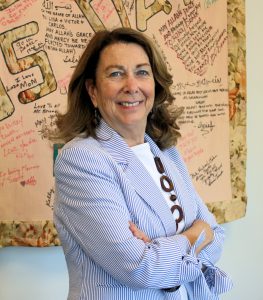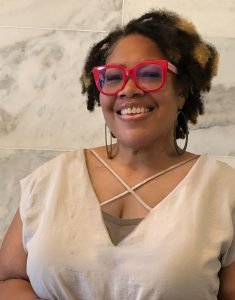 For immediate release 
Community Health Action of Staten Island announces Retirement and Leadership Transition for 2024
Diane Arneth to retire from Community Health Action of Staten Island, names Ericker Onaga incoming Executive Director
After a distinguished career marked by thirty-two years of service and leadership at Community Health Action of Staten Island, Diane Arneth has announced her retirement, effective January 2024. Ericker Onaga, who currently serves as the Chief Program Officer for the organization, has been named as the incoming Executive Director.
"Diane Arneth is the gold standard of nonprofit executive directors," Board Chair Yolanda Rudich said in a statement. "Her knowledge of and commitment to positive health outcomes for underserved communities led CHASI to become a model of how community-based organizations should serve their constituents and expand as health issues arise. While CHASI will miss her expertise and experience, we are fortunate to have a worthy successor in Ericker Onaga, who has dedicated her career to providing quality health care and services to the community."
"It has been a privilege to work alongside Diane Arneth since CHASI joined the Sun River Health family in 2018," said Anne Kauffman Nolon, MPH, Sun River Health CEO. "Diane's leadership, strategic risk-taking, and focus on health outcomes have allowed CHASI to connect countless Staten Islanders to vital social services and health care over the past three decades."
Ms. Arneth joined Community Health Action of Staten Island, originally the Staten Island AIDS Task Force, in 1991, moving to head the organization after a short time as a volunteer and board member. The organization's mission, to drive dramatic improvement in the health of Staten Islanders, has impacted over 1 million Staten Islanders and helped change the odds for thousands of families facing food insecurity, poverty, violence, and discrimination.
"I recognize that a transition of this magnitude requires careful thought and planning in order to preserve the continuity of mission and vision," said Ms. Arneth. "As I approached the Executive Committee of the Board about my plans to retire, I emphasized that the next ED must be deeply committed to the work, appreciate its complexity, and understand the current and emerging landscape of the field. On Staten Island, it's critical that CHASI's ED be a trusted leader and messenger from and for the communities we serve."
Ms. Onaga emphasized that continuity. "I've learned so much from working alongside Diane, from the direct work we've done addressing emergent health crises, to taking up the tough fights about justice and strategy, like solutions to the opioid epidemic," she said. "Both Diane and I come from Staten Island and live in the community. It's personal, and Diane's leadership has been fearless. That's what has made the work CHASI does even more critical, more meaningful, because we know how high the stakes are when we take up these challenges."
Ms. Onaga has served as Chief Program Officer at Community Health Action of Staten Island for three years. Her leadership within the organization helped pivot programs in response to the COVID-19 pandemic, bringing virtual and unconventional service delivery to meet the needs of people facing serious health obstacles. The food pantry served over 2 million meals during this time, services for people with opioid use disorder increased, and the agency scaled a vaccine equity program that now operates in 5 of the NYCHA housing locations across the Island. Ms. Onaga holds a master's degree in social work from New York University and is a NY State licensed clinical social worker. Her leadership portfolio includes career service with Project Hospitality and Comunilife as well as board service with Seaman's Society for Families and Children.
Ms. Arneth continued, "Ericker has over 25 years of executive leadership experience. She is known and respected in the community with our partners and funders, and throughout the city. She shares our vision of client-centered, quality care and health equity, and understands the complex landscape of value-based care and how good and targeted social services can bend the curve in that arena. She brings her lived experience to bear on lifting health equity in every aspect of our work."
"With the support of the board, our clients, and our workforce, CHASI will continue reducing health disparities, advocating openly for social justice, and working alongside people in need to demand the competent care and services they deserve," said Ms. Onaga. "In moments of chaos and confusion, there is unmistakable power in one positive interaction. That's what we do at CHASI. It's meaningful, it changes lives, and it's a legacy I'm proud to carry into the next phase."