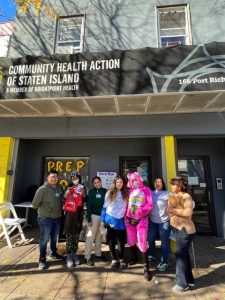 Playsure week happens annually in the last week of October. To celebrate this year, CHASI staff were on the town and in the streets talking about how PrEP can prevent HIV. The team had 100 conversations with people about prevention and conducted 15 HIV tests!
PrEP Aware Week may be over; however, we want to encourage everyone to keep the conversations going and push forward to educate themselves on PrEP, PEP, and other HIV prevention methods. While HIV is treatable, it is also 100% preventable and everyone should have the knowledge, tools, and resources to make the best decisions for their body regardless of their social and economic status.
For more information or to volunteer to help spread the word, check out CHASI's Instagram page where we are always talking about PrEP!